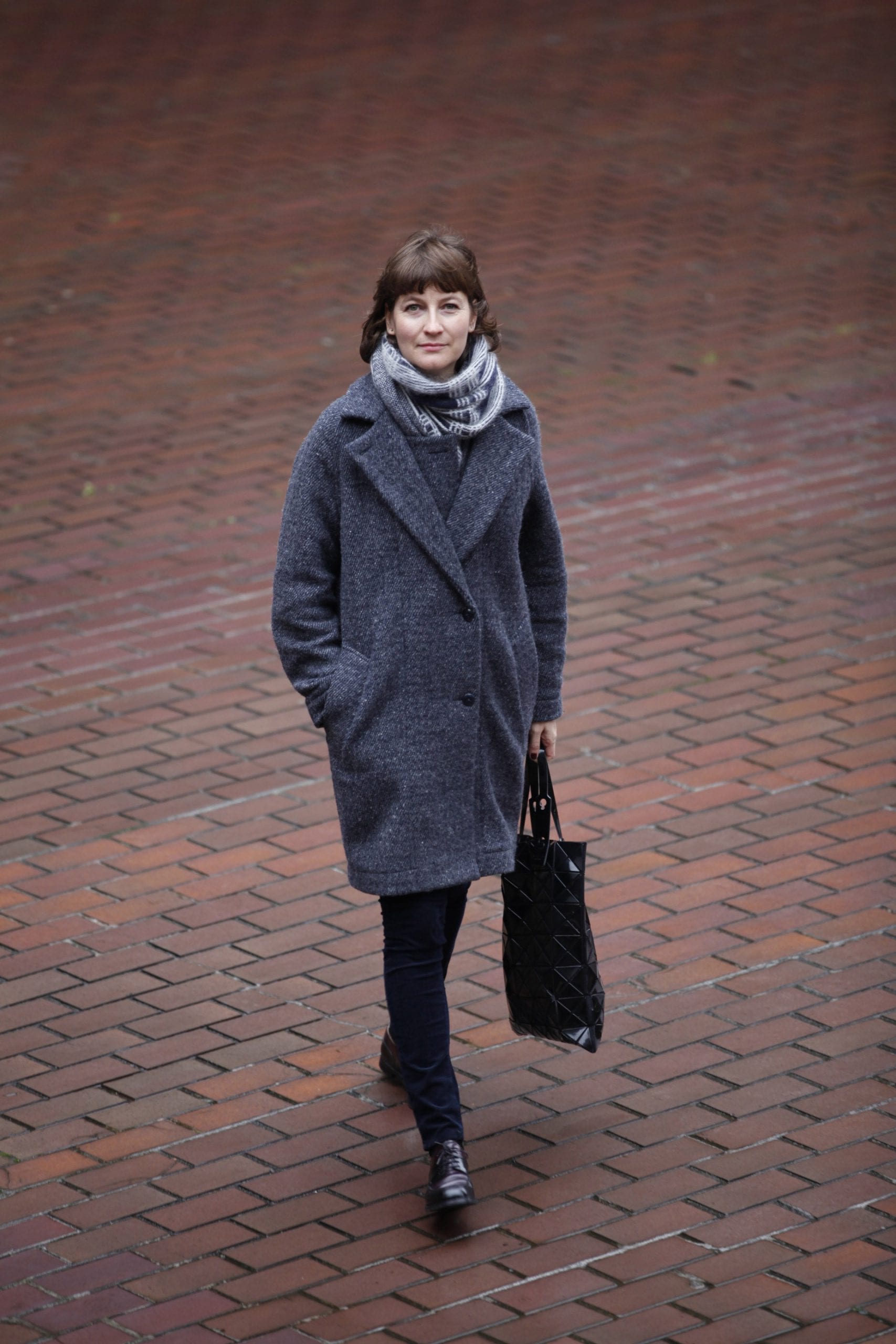 What brought you to Farfetch?
I was attracted to the project as it was a real solution to helping multibrand boutiques have a presence online without the huge risks and costs that setting up your own e-commerce can bring. I have always joined brands when they are just starting, so moving to Farfetch five and half years ago when it was still a very small start-up didn't feel scary, even though most of my friends had never heard of it and were wondering what I was doing! Through my previous jobs I had a good knowledge of international markets and a large network of contacts, which was incredibly helpful. I now manage the business development team that scouts the world to find the best retailers out there and do all the negotiations needed to sign them to the platform. There is a lot of travel and research involved for all of us. Last week I was in Taiwan, Hong Kong and Warsaw; next week in Antwerp and Brussels for meetings, and the week after probably in Porto, which is home to our operational and tech offices. We also have to work closely with our merchandising team to make sure that the boutiques we select carry the type of brands that work for us and appeal to our customers.
After specializing in shops, this year Farfetch has also been developing labels, like A.F. Vandevorst and Roksanda.
From the beginning the idea of Farfetch's founder José Neves was to work with both boutiques and brands. A.F. Vandevorst, for example, joined us over six years ago. However, in the early days most people didn't really understand what Farfetch was about, so we decided to concentrate on shops and keep a clear message. Now seven years later, we're more established and it's a natural progression to also start working directly with some brands to increase our offer and selection.
How are the brands chosen?
We have different criteria we consider when looking to partner with a brand. Ultimately we want to optimize customer experience by having a stronger and more complete range from the brands featured on Farfetch. Some brands that should be performing better or which we feel match our DNA are simply not stocked at all by our boutique partners. By working directly with those brands we will be able to have an overall better representation and ultimately a better chance to sell the products. We are also mainly focusing on brands that have a bricks-and-mortar store, as this multichannel approach has always been at the heart of what we do.
How can this evolve in the short to medium term?
Some very exciting and relevant brands don't have their own stores, so in some cases we may evolve in the future to also work with them. The other opportunity will be to partner with certain brands that already have a strong presence on the site, but lack depth of stock. At the end of the day we want customers who shop on Farfetch to find what they are looking for with us and not be disappointed because we are sold out or don't have their size.
"We are mainly focusing on brands that have a bricks-and-mortar store, as this multichannel approach has always been at the heart of what we do."
Last May Farfetch bought London's iconic store Browns as part of a multichannel strategy. This hasn't pleased all of your partners. How is this move a good thing, rather than just competition for featured shops?
I'm not sure I agree that it hasn't pleased all of our partners. In general, it has been well received. Browns is an iconic retailer with a long-standing reputation – it was a great idea! Farfetch needs to constantly work on new systems and technology, but as we didn't own a store it was very difficult to test ideas and projects. Now all of this can be done and new services can roll out to other shops if they want them in the future. We will of course also be able to buy deeper into brands we are lacking stock for. If any other stores are worried, they shouldn't be – even if we managed to grow Browns to five percent of our business, the other 95 percent would still need to come from all the other stores! What was interesting was the number of stores that contacted us after the announcement to find out – jokingly or not – if we would be interested in buying them as well!
Farfetch has expanded quickly globally. You now have an office in Brazil and a few more are planned in Asia this year. Will this help give new local designers more international exposure?
We opened the Brazilian and US offices very early on, over six years ago. This year we further expanded and opened the Japanese and Hong Kong offices. They will allow us to get supply from Asia and Australia by working with both stores and brands there. The plan is definitely to look at some local designers and we have already partnered with quite a few Australian and Japanese brands. This will help us reach out to more local customers and absolutely give those brands global exposure.
Farfetch recently launched a tool on the site allowing visitors to customize their own pair of SWEAR shoes. Will this option be extended to other brands?
It's an exciting new tool that needed a big technical development. SWEAR was José's other project before he came up with the Farfetch idea, so it's nice to see the two companies working together. Maybe more partnerships could be formed with brands that want this service.
Farfetch seems like a great place to work…
It's been an incredible journey. In the early days we were only 12 people in the London office; by the end of 2015 we will be over 1,000 across the offices! There are growing pains that come with such growth, but there is a core group of people that has been there since the beginning and we are working hard on trying to maintain the company's culture.