Tell us a bit about yourself and what you do.
I studied photography and I've been a photographer for the past 15 years. But I also always enjoyed writing. And at some point I discovered that I could mix both these obsessions, which is what brought about the magazine.
Where were you born?
I was born in Piraeus, which is the port of the greater Athens area. Most people who aren't from Athens don't know much about Piraeus. It almost seems as if it's not a part of Athens, but it is. I was born there and I consider myself quite different to an Athenian. I did start going out in Athens as a teenager, though, to bars and clubs, so I've ended up more attached to Athens. I've been living here in the city center for more than 10 years now; I don't go to Piraeus that much anymore.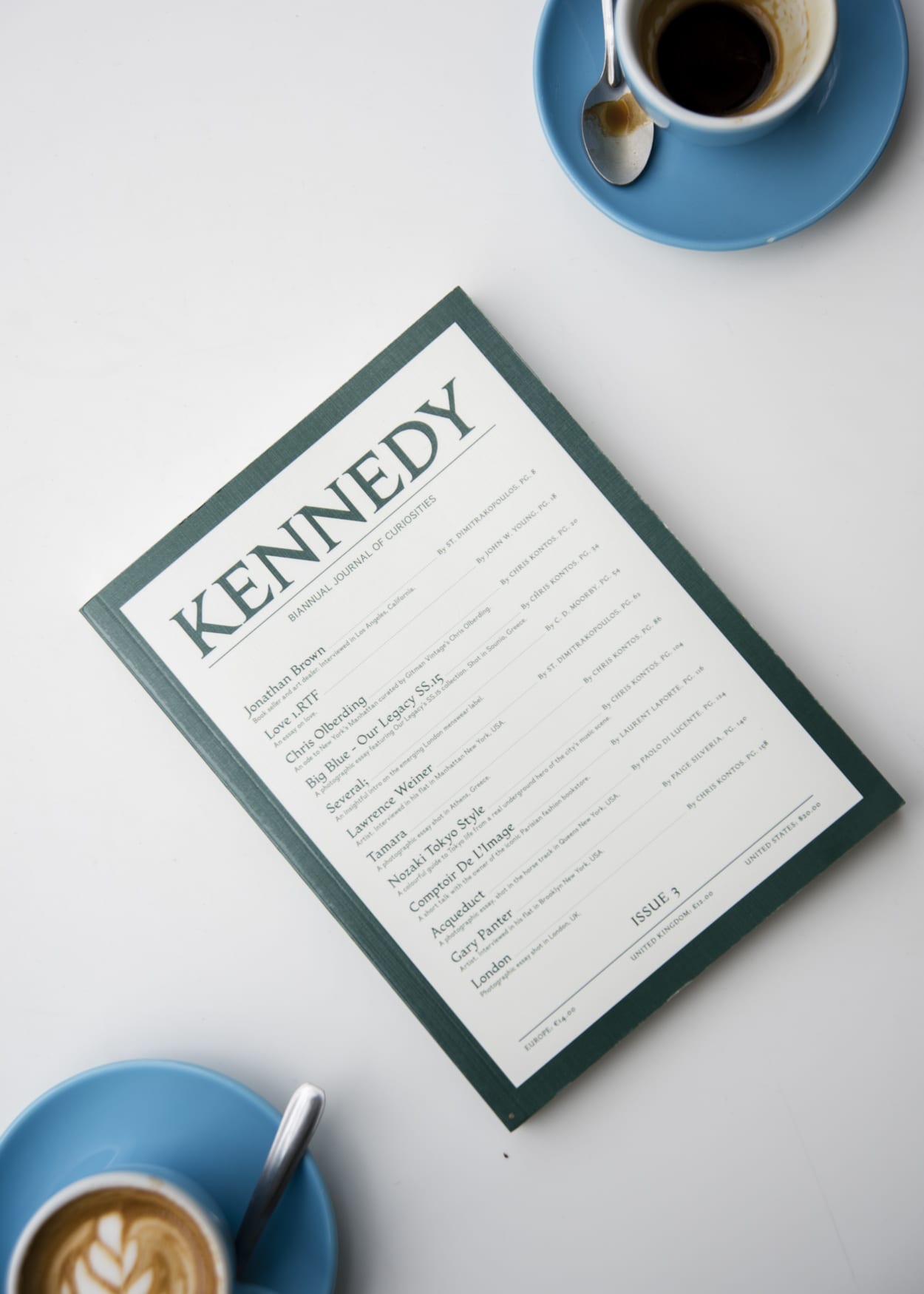 You also DJ. How did that come about?
It started with my friends when I was like 16 or 17. We used to go to a lot of really, really good clubs in Athens, around 1995-96. We were into that whole anthemic vibe of 1990s indie and dance culture. We got to know the people there, built some strong relationships with bar owners and promoters, and started doing our own parties. I think the first time I ever played music was in Decadence, a legendary Athenian venue. Later I turned to dance music, and then the Internet started bringing in all these people from around the world. I started making more friends, exchanging ideas, music mixes and playing worldwide – and things just took off. 
Is there a link between being a photographer and a DJ?
Not really, except that I don't consider either of them a real job. People ask if I'm a DJ, and I don't even know what to say. I just buy records and play music. It's not my job; I don't want to have a job. I just make some money from things I enjoy doing and that's the way I want to live my life.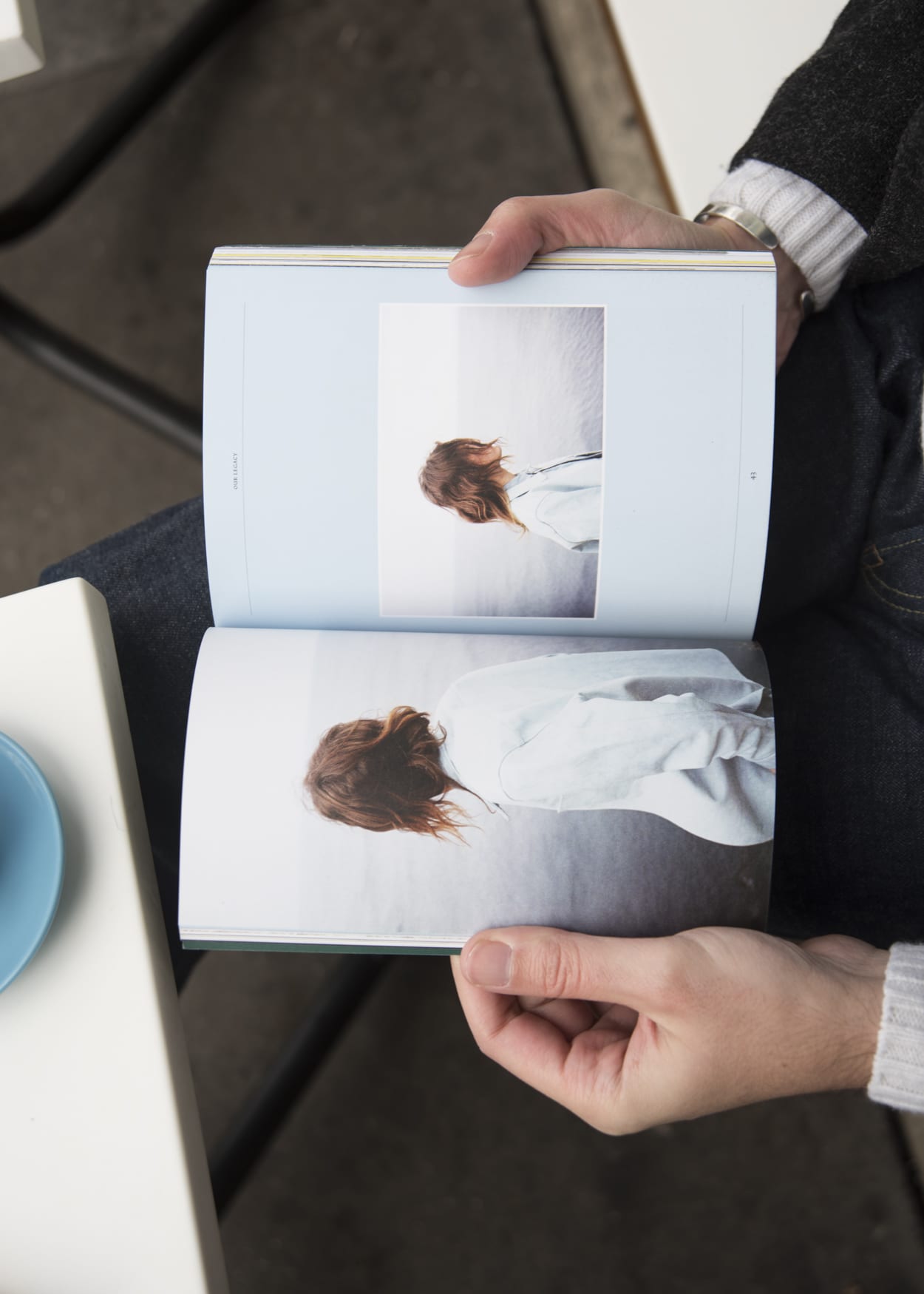 More people should have that answer! Tell me about the magazine. First the name, Kennedy. Where does that come from?
When I started thinking about making a magazine, I thought a name would be a good place to start. The first one that popped in my head was Kennedy and I thought, Wow, that's a catchy name. It worked kind of naturally and magically. I was thinking about a band I was really into as a teenager called The Wedding Present, who had a song called "Kennedy". The name was not linked to the lyrics of the song at all. Also, I was kind of obsessed with the Kennedy family and 1960s-1970s American magazines, like National Geographic, the New Yorker and New York. I wanted to make a magazine that had that kind of American-heritage vibe. 
Tell me a little bit about the content.
It's a really personal project, almost autobiographical. It's a magazine about me – because I am really egocentric in a way – and about my circle of friends who are into the same kind of a vibe as me. The early issues were all about my friend Angelo's and my obsessions. We said we were going to make a magazine with articles about the people we like. It's still the same. I still try to feature people who are on my list of favorite people – artists, musicians or directors. It could go on for years and I still won't have all the people I like in there.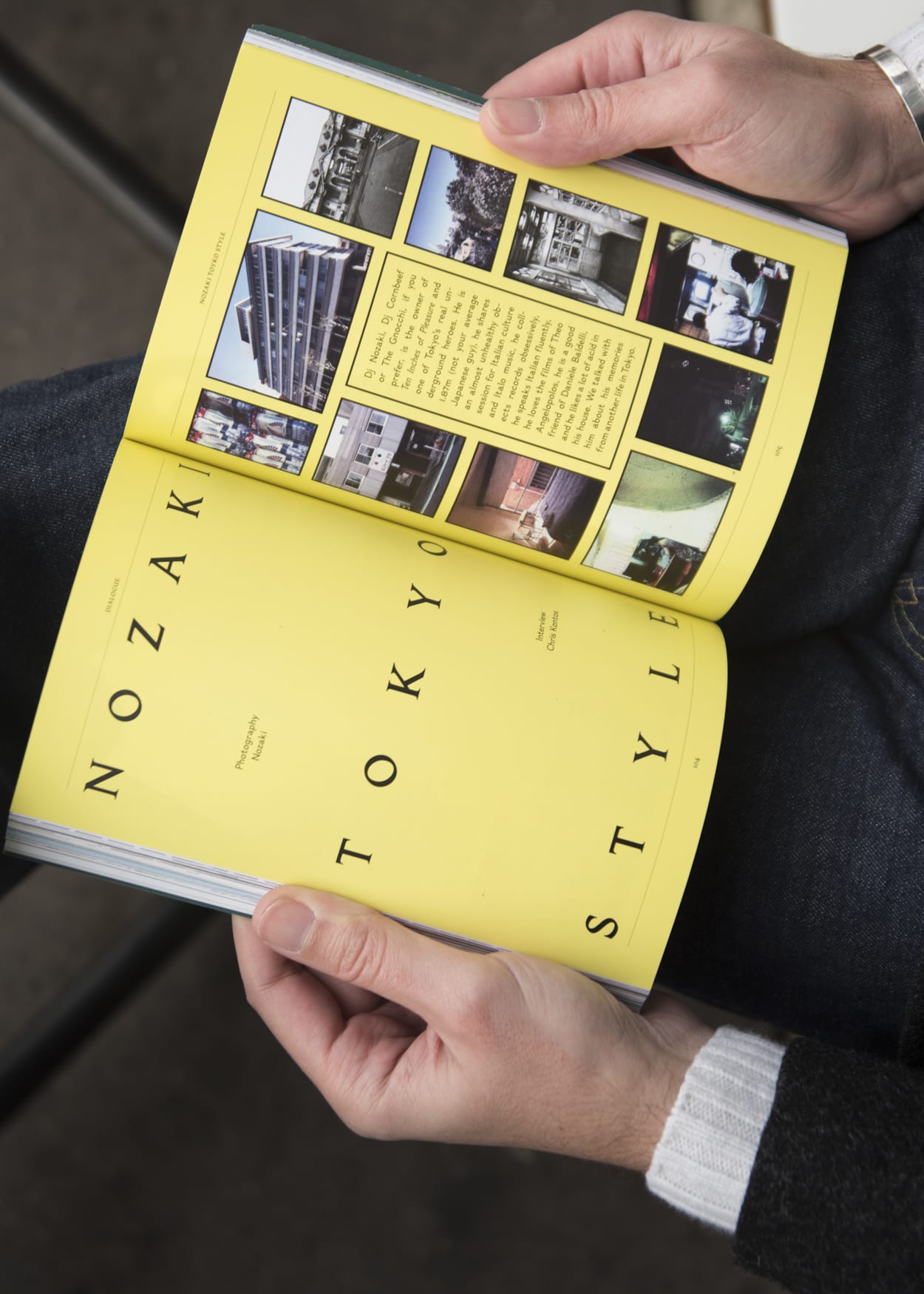 What is the difference between the blog and the magazine?
The magazine happened because of a blog I had for years. The blog was a really lonely thing because it didn't really have any real interaction. Maybe a comment once in a while from some dedicated fan, but other than that it was just a lonely page on the Internet that carried all my obsessions and thoughts. For me, writing is like catharsis. The magazine is like catharsis as well, so it's a natural evolution of the old blog. That was a way for me to survive my life in Athens, because as much as I love Athens, I am struggling to survive here in a way, because aesthetically it's not stimulating at all. I feel like a stranger in a strange land. That's what I've always felt. 
Would you could choose to live permanently somewhere else if you could?
I think I would. I was just always scared of making the big step because Greeks I think in general have a really strong bond with their country and Athens in particular. I really can't explain it. I see myself somewhere else, but I never made the big step because somehow Athens is a comfort zone and it's hard to get out of your comfort zone. Despite the situation that's been going on for five years now, Athens is still quite a cool place to live. The weather is amazing; the rents are super cheap; the food is good.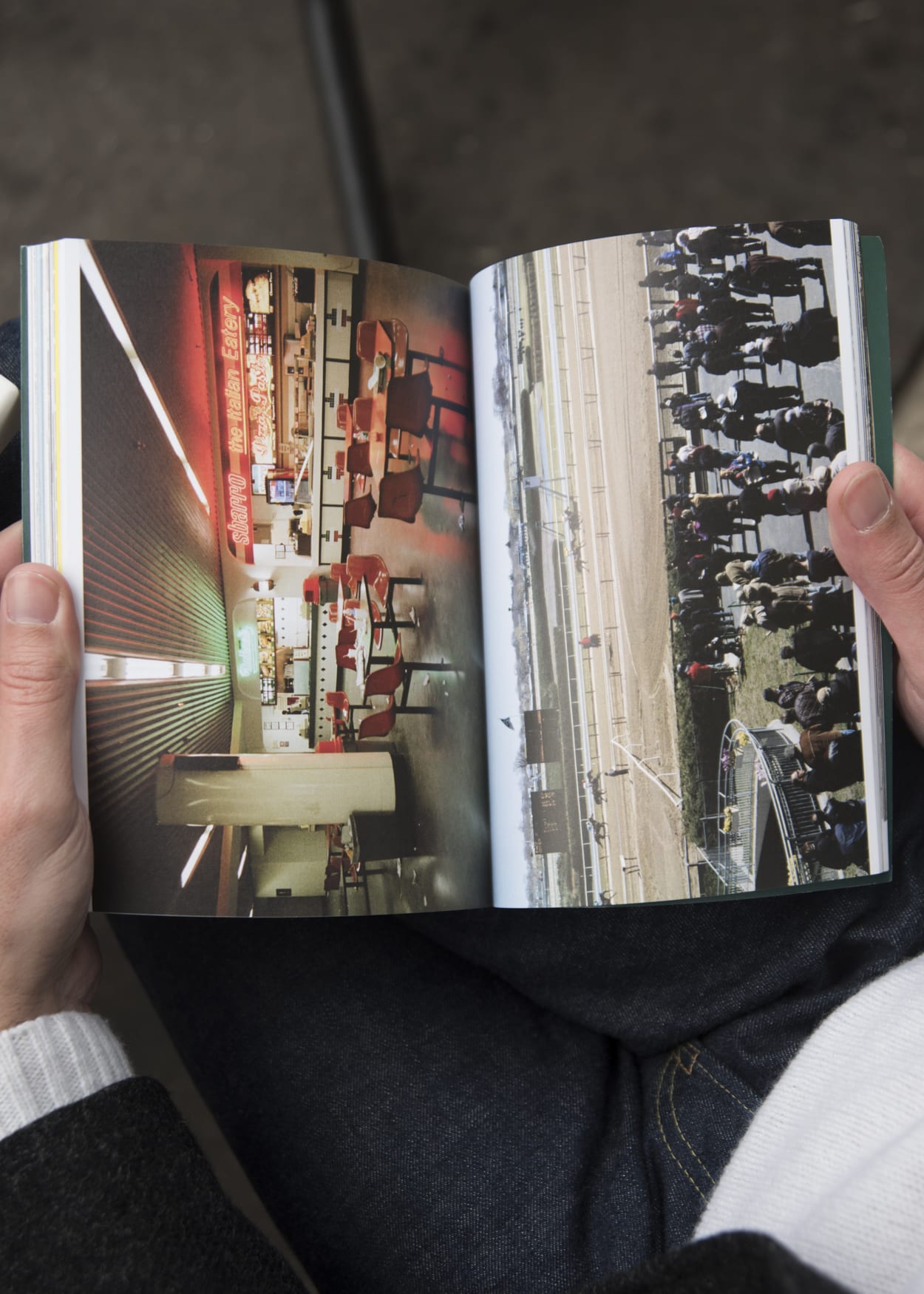 How do you split your time between the magazine, the DJing, the living, the making money?
E-mails take up most of my time. Even with all the work I put into e-mails, there are still some that I never get to answer. I would like to say a big sorry to all the people I haven't replied to; I feel really bad. I also do everything at the magazine. I edit it. I write some of the articles, take some of the photos, look after the whole distribution thing, logistics. Everything. 
Has the fashion market changed since you started? What differences have you noticed?
The first difference is the quantity of brands, particularly smaller brands. The same thing happened with magazines; there are hundreds of new magazines every year. The market is becoming huge. I have been living on and off in London for a long time and have noticed the change there more than anywhere else. If I remember correctly, one of the first shops to emerge in London was Albam. It was amazing at the time because there weren't many places you could actually buy clothes from London. Then, one after the other a lot of menswear shops opened up, and a lot of new brands, like Folk or Several, started becoming really big. London suddenly became the place for menswear. 
Does the quality still remain high?
Yes, most new menswear brands now concentrate on quality much more. Now that these new small brands or the imported brands from Japan are focusing on materials and quality, and not manufacturing in big factories or sweatshops, quality is much better. Prices are high, of course, but you get what you pay for. I think it's the most exciting time for menswear ever. 
So, what's next?
The next step is growing my magazine even more, because I never like to sit on my laurels. I always like to move forward. Also, making it more like a creative agency because it has brought me a lot of work like that lately, like building brand identity or shooting for brands. Travel more. Move to Paris. Those are the next steps, I guess. Oh, and photograph more.